Jaffna, the capital city of the Northern Province of Sri Lanka, is a testament to the country's rich history and vibrant culture. Often overshadowed by more popular tourist destinations like Colombo or Kandy, Jaffna remains an unspoiled gem waiting to be discovered. If you're planning a trip or are just curious about what this city offers, here's our guide on the top things to do in Jaffna.
1. Visit the Jaffna Fort
Built by the Portuguese in the 17th century and later expanded by the Dutch, the Jaffna Fort stands as a sentinel of the city's colonial history. The fort's ramparts and moat offer visitors a glimpse into its tumultuous past. Wander around and soak in the historic ambiance.
2. Experience the Nallur Kandaswamy Temple
Nallur Kandaswamy is Jaffna's most significant Hindu temple. Boasting Dravidian architecture, the temple is renowned for its grand festivals, especially in August. Whether you're here for a spiritual quest or architectural admiration, this temple is a must-visit.
3. Enjoy Jaffna's Pristine Beaches
While Sri Lanka is famed for its southern beaches, Jaffna's coasts, like Casuarina Beach, are equally mesmerizing. The beaches here offer a more peaceful retreat, perfect for those looking to escape the crowds.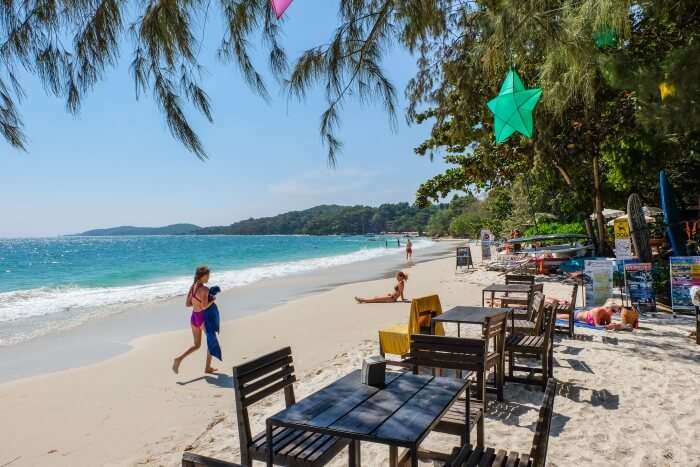 4. Dive into Jaffna's Culinary Scene
Jaffna boasts a distinct culinary culture. From spicy crab curries to the sweet Jaffna ice cream, the local flavors are a treat for the taste buds. Don't miss out on trying the traditional Jaffna meal served on a banana leaf!
5. Sail to Delft Island
Take a ferry to Delft Island and marvel at its unique landscape, dotted with wild ponies, ancient baobabs, and remnants of Dutch colonial buildings. This is an off-the-beaten-path adventure you'll cherish.
In Conclusion
Jaffna, with its rich tapestry of culture, history, and natural beauty, promises an unforgettable experience. Whether you're a history buff, a foodie, or a beach lover, Jaffna has something to offer. So, pack your bags and head north to discover this hidden gem of Sri Lanka!